Issue Five
Amuse Bouche 2018

Let us introduce you to GLAMOUR GIRL ISSUE FIVE AMUSE BOUCHE, a palette cleanser if you will which serves a larger purpose of exploring human sexuality. Our hope with issue five amuse bouche is to highlight the raw, unedited reality of being a woman artist and cover a myriad of perspectives on sexuality.
In addition to our magazine release, we are creating an art experience that will educate and open minds on the topic of human sexuality. We want to inspire people to explore their own sexuality and accept what already exists.

The magazine release will be in conjunction with our second installment of "Behind Closed Doors", a human sexuality exhibition on June 8th, 2018 at Congruent Space in Chicago.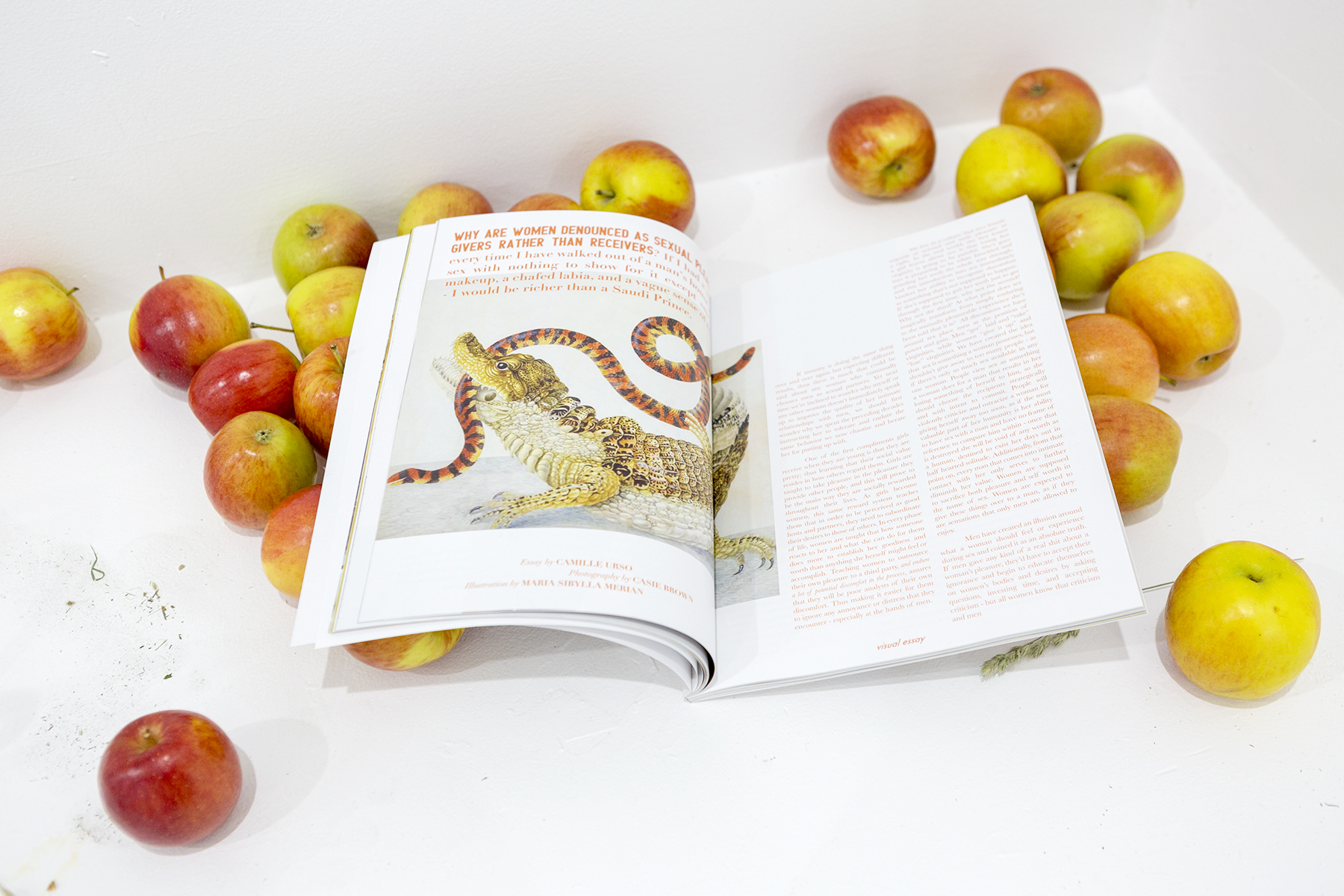 ISSUE #5 Amuse Bouche
Unlimited Edition
CHARACTERISTICS
Size: 8.5 x 11 in
Pages: 120p
Printed in United States
PURCHASE HERE
FEATURED ARTISTS
CJ Aslan
Natalie Bergman
Casie Brown
Margalida Maria Crespi
Danke
Owé Preye Engobor
Laura Gordon
Corinne Halpert
Lexi Kingery
O. Kristina Pedersen
Karmel Sabri
Marie Ségolène
Asia Denise Shelton
Malena Steelberg
Xitlalli Sixta Tarin
Noelia Torres
Camille Urso